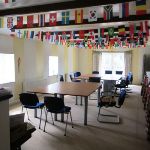 Book onto one of our regular classes and workshops - lots to choose from.
We are always offering more classes so please check regularly . We do put them on facebook and instagram too . Book online or phone 01904620587 or email vikingloom@vikingloom.co.uk . Do not use our email contact via website . .Equally , if there is something you would particularly like to learn , let us know and we will try and help . We do offer custom courses for groups small and large . These days begin with coffee and biscuits ,a class until lunch and then demo and browse in the afternoon or you can have a complete day of teaching ....If you are travelling from afar and would like to know if there is something you can join in with during your stay up here please ask .We look forward to hearing from you . romy and team at viking loom .

.
Open 10 - 4pm Monday to Saturday.Closed Sundays and Bank Holidays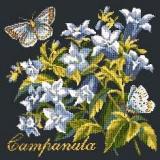 Since we moved two and a half years ago ,we have been able to considerably expand our fabric section - we have a large room dedicated to quilting cottons . Moda, Stof , Benertex, Henry Glass ,Indigo ,Lewis and Irene ,Timeless Treasures are some of our suppliers . We really search for first class fabrics in gorgeous clear precise prints that work well for quilting . This quality fabric also works well for general sewing - come and have a look if you can . We have a fair selection on our website but not everything ,so if you are looking unsuccessfully ,please email or ask and we will trty our best to help you find the fabric .
We have begun to stock some lovely dressmaking fabrics -- wools, very fine cotton , broderie anglais .... again all first class quality and very competitive on price .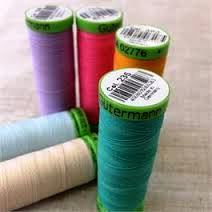 A selection of Gutermann threads for quilting and sewing.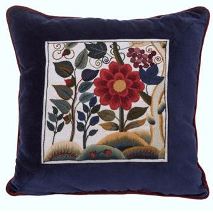 the crewelwork designs we offer here all use crewel wool on printed good weight twill or linen union . the designs do tend to be traditional and are often reproduced from some of britains historic houses ...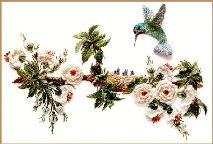 Is Embroidery always for the free spirited?! Big question but we hope to offer a wide range of ideas here so that you can follow a clear pathway for example with Josie Storeys garden path series or with the tablecloths and runners from Decoline .We are delighted to offer a good range from Hazel Blomkamp plus her lovely inspirational books ...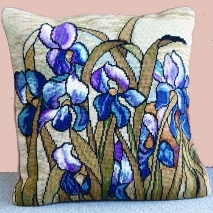 Kits and canvas - We have a range of contemporary, exciting designs, as well as something more traditional. Or can supply canvas and wools if you wish to design your own.
We stock Anchor and Appletons wool listed under " Threads and Wools for Needlework" , or come to the shop and pick your colours in person.



Specialist needles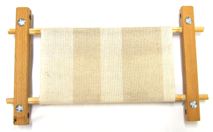 Scissors, needles, cordmakers, needlework frames ........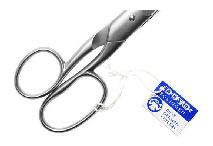 DOVO Solingen finest quality scissors. Very special indeed - we had a lady in the shop recently that bought a pair of these over 20 years ago and they are STILL going strong - the best scissors you will EVER buy! they are produced near dusseldorf in germany using the solingen steel manufacturing process . this is a bit like comparing champagne to sparkling wine a few years ago . the process produces a very distinctive high grade steel blade and perfect point .They are lovely to use .
You can still lose them !


Make your own lampshades with these ever so simple kits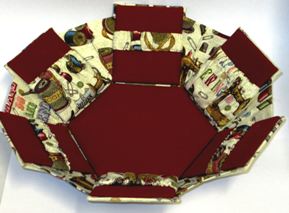 Some of our exclusive kits and some from Pinflair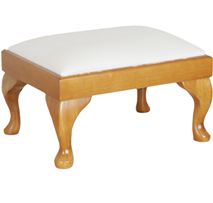 A new range of solid wooden footstools and firescreens. Made to measure is also available if you don't see the size you require. These stools usually take three weeks to come as all made to order . Phone or email us for more details.we have marked where we have stock in each size .

Merino wool for use in wet felting and needle felting.
100% wool squaresAcrylic squaresTools for felting - needles, mats etc

A treasure trove of glass beads of different sizes and shapes in a wide range of colours. All of our beads are of fantastic quality - the majority of our glass beads are sourced in the Czech Republic.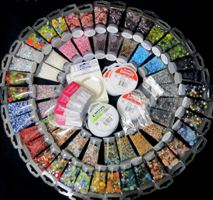 Glass beads from Jablonex in the Czech Republic - bugles, mixes, hearts, precious metal and much more. Gorgeous range of Preciosa crystals.
We have a vast range of jewllery findings of every possible type plus lots and lots of tools to make the job easier.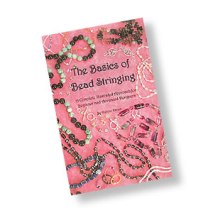 Dimensional and Elizabethan embroidery, beads, threadwork and Christmas project books.
A little bit of everything to give you inspiration.

A range of good sturdy boxes contructed of heavy weight cardboard and then covered in coloured satin. Large or small available.
Perfect for mounting small scale masterpieces!The range of colours previously available has been reduced by the supplier - very sorry. What we have on web site now is in stock now .

Christmas projects. We have great ideas for crafty natured people.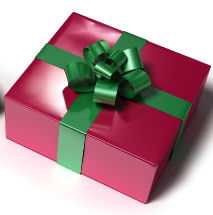 Stuck for a present?

You never know what you will find?

Now that you've finished your project, why not let us finish it off for you so that you can proudly put it on display?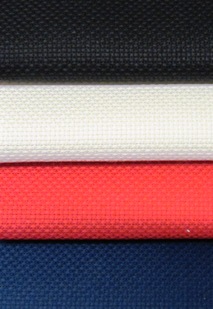 Binca and 8 count for beginners , 14,16,18 and even 20 count aida in all sorts of colours , Cotton evenweaves in 25 , 27 and 28 count .Hardanger fabric in 22 count . Linen evenweaves in 28,32,36 and 40 count .
Tapestry and rug canvas in 5 and 7/8 count , double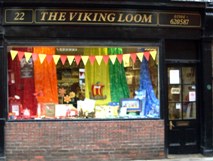 Click on the picture to get back to the homepage.