Privacy Policy
Our site uses cookies to keep track of what is in your shopping cart.
We take your privacy very seriously and will NEVER disclose your details to third parties.
We know of no cases of fraud as a result of using the Viking Loom website
EVENTS
PROJECT TO BE CONFIRMED WITH STUART HILLARD
We are having an issue with the online booking ...
Date: 17th Nov 2017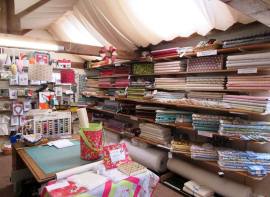 Tel. 01904 620587
---
SHOP OPENING HOURS
Monday to Saturday
10.00 a.m. until 4.00 p.m.
Closed Sundays & Bank Holidays BUT we are open next sunday 29th jan 11-3pm so come and while away the day with tea and biscuits and have a go at embroidery , beading ,tapestry .... £5 a project - all materials included .
Please click here for trade enquiries and accounts.