Contact Viking Loom
POST - Wigginton Lodge, Wigginton Road, York YO32 2RH
Click here for a map and directions
PHONE/FAX 01904 620587
we are closed from 4 pm wed 21st december and re open tuesday 3rd jan at 10 am . ansaphone and email in operation always ! happy christmas
(Out of shop hours you can leave a message on the answer machine and we will phone you back.)
EMAIL vikingloom@vikingloom.co.uk
As of Monday 8th February, The Viking Loom is now located at Wigginton Lodge, Wigginton Road, York YO32 2RH
Opening hours are Monday - Saturday from 10.00 a.m. until 4.00 p.m.
OR USE THE CONTACT FORM BELOW:
EVENTS
PROJECT TO BE CONFIRMED WITH STUART HILLARD
We are having an issue with the online booking ...
Date: 17th Nov 2017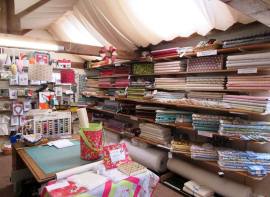 Tel. 01904 620587
---
SHOP OPENING HOURS
Monday to Saturday
10.00 a.m. until 4.00 p.m.
Closed Sundays & Bank Holidays BUT we are open next sunday 29th jan 11-3pm so come and while away the day with tea and biscuits and have a go at embroidery , beading ,tapestry .... £5 a project - all materials included .
Please click here for trade enquiries and accounts.