Featured Products
Welcome to Viking Loom
Welcome to the Viking Loom online - an supplier of fantastic quality glass beads from the Czech Republic, jewellery findings in a choice of plated finishes, cross stitch, embroidery, tapestry & crewel work kits, cotton fabrics for quilting, patchwork and sewing projects, books on a range of subjects, handy accessories you didn't know you needed but can't live without, threads of all types and so much more!
The Viking Loom is the original Aladdin's Cave of all things crafty!
We pride ourselves in being an independant company who care about the customers who visit our online and high street store. We are a small team and each of us has a crafting passion of our own so there is always someone on hand to offer help and advice if you are struggling with your project.
We have an absolutely massive range of stock - alot (but not all) of which is available to purchase via our online shop. If you are looking for something specific, or are having problems tracking down something a little obscure, we will always do our best to find it for you - even when others have failed.
Don't hesitate to get in touch either by phone, email or by popping into the shop. Be assured we will go that extra mile to make you a satisfied customer.
Blog
EMBROIDERY KITS NEARLY READY
We are just adding finishing touches to Josie's gorgeous printed emb kits . They are on either lime green or lavender linen/cotton and will be in the shop in about 10 days .
Added on 8th April 2014
MARTIN WINKLER CATALOGUE NOW AVAILABLE AT THE WEBSITE
Calling all fans of tapesty, the Martin Winkler tapestry catalogue is now available to view online. This is a massive catalogue of gorgeous trammed designs. This means that the patte...(Read Full Story)
Added on 7th April 2014
LOTS OF FABRIC IN STOCK
As always, we have masses and masses of 100% cotton fabrics in stock in a huge choice of designs. We tend to get a delivery on a weekly basis so it is worth popping in regularly to see wha...(Read Full Story)
Added on 10th March 2014
EVENTS
FABULOUSLY FESTIVE CHRISTMAS DECORATIONS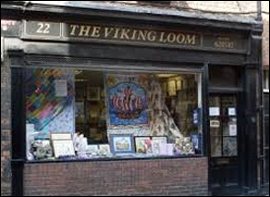 SHOP OPENING HOURS
Monday to Saturday
9.30 a.m. until 5.00 p.m.
Closed on Sundays and bank holidays
Please click here for trade enquiries and accounts.